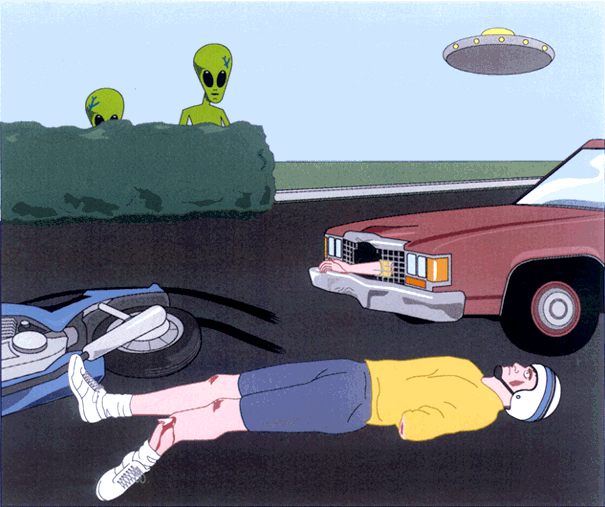 This image was found wedged behind a picture at the Ear Inn in New York City, in November 1995. There were no identifying marks whatsoever.
Rollover the image with your mouse to see an enlarged view. Leave your theory about what's going on in the comments below (must be registered to comment).
§ 42 Responses to What the Hell…?"